What we do
Signs of the heart
Client
Sociedade Portuguesa de Cardiologia
Categories
print / digital / activation
Challenge
We were challenged to create a 360° awareness campaign on heart failure, so that this becomes a top of mind health condition amongst the Portuguese population. This challenge was a result of the severe increase on the disease prevalence levels, as well as the alarming results of a market research on this subject: the Portuguese population confuses the symptoms of heart failure with the normal aging process.
Solution
To answer this challenge, we've created a metaphor that compares the way we treat our hearts with the way we treat our cars. When it comes to cars, as soon as a suspicious sound is heard or that something abnormal is noticed, the car goes straight to a mechanic. When it comes to the human health – and cardiovascular health in particular –, even though people may feel frightening signs and symptoms, it is common to ignore those and blame it on normal aging…

This was the insight that drove all initiatives and communication pieces. By using simple and down-to-earth speech, the campaign was able to connect to the general population. One key communication element was a huge heart installation, that travelled around the country, bringing the subject into matter for a large number of people. The results of the campaign were presented at the 2019 CPC (Portuguese Cardiology Congress), to the country's major specialists.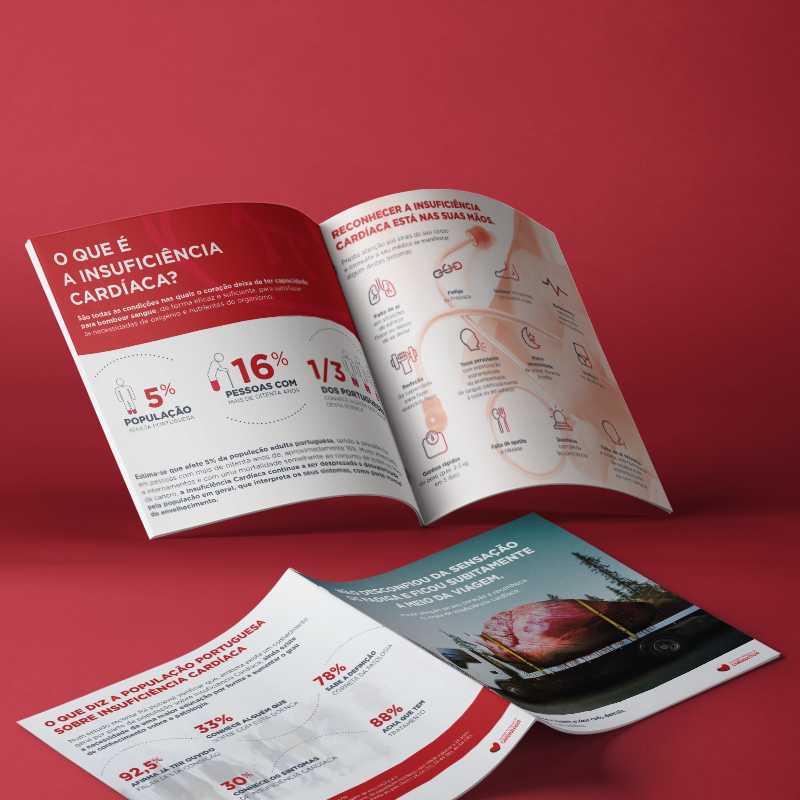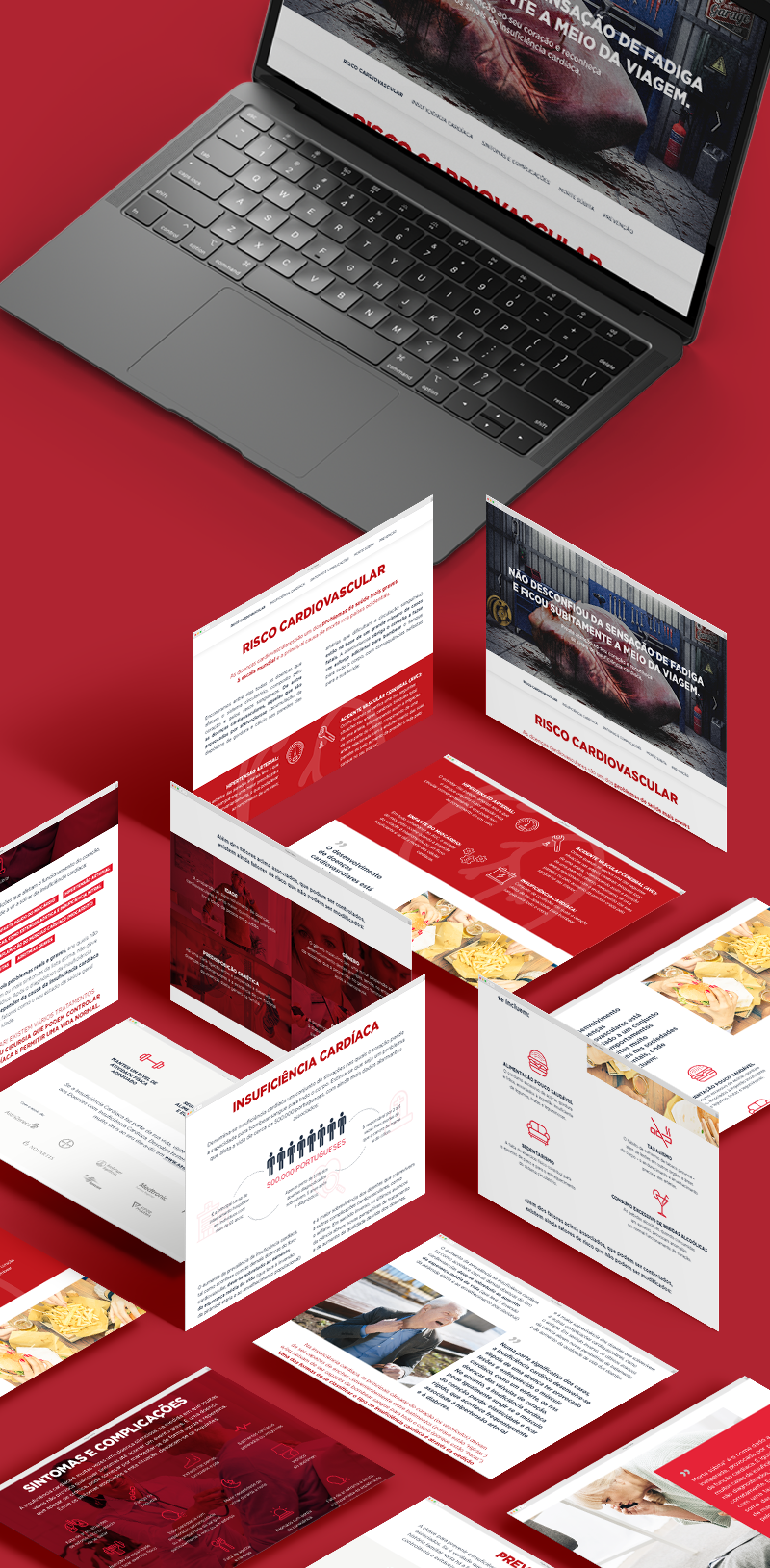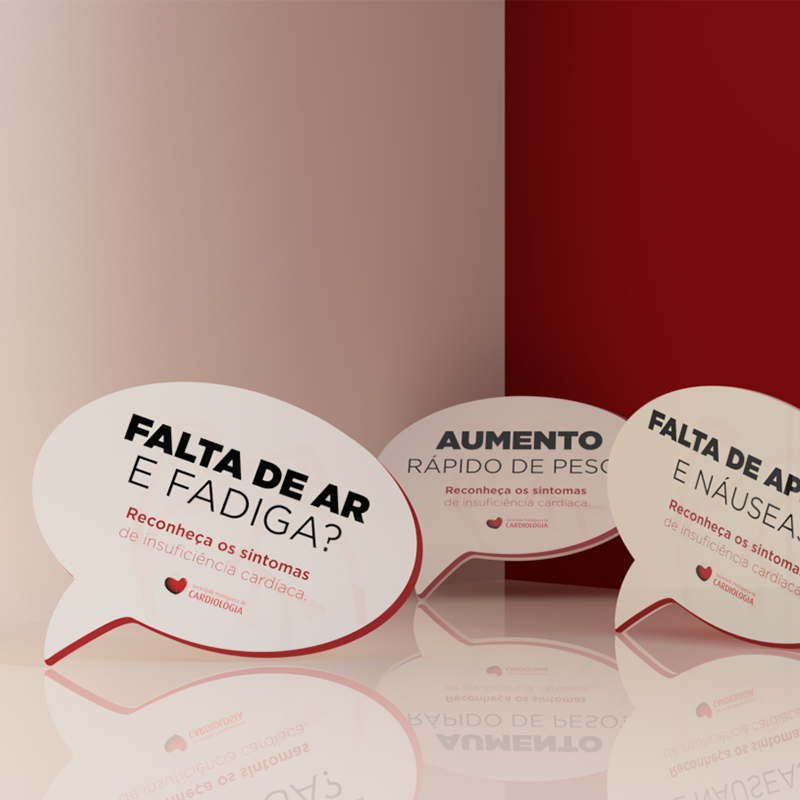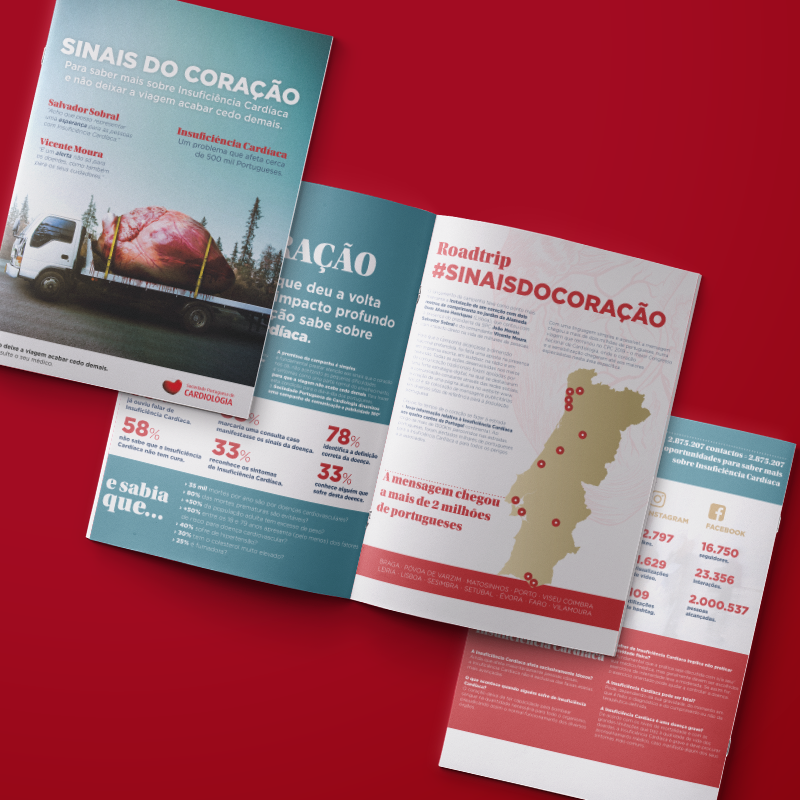 All
Branding
Activation
Print
Digital